About Us
At DC Thomson we are a company with a purpose – to make a positive impact on the communities we serve. 
We own some of the country's best-loved and trusted media brands, from news, sport and business to entertainment, comics and puzzles, a leading genealogy platform and tech services business. 
DC Thomson is built on creativity and ambition. We have a long tradition of entrepreneurial investment, backing companies that are making a difference. 
As a family business, we believe strongly in doing what we can to build a sustainable future for our customers, colleagues and shareholders.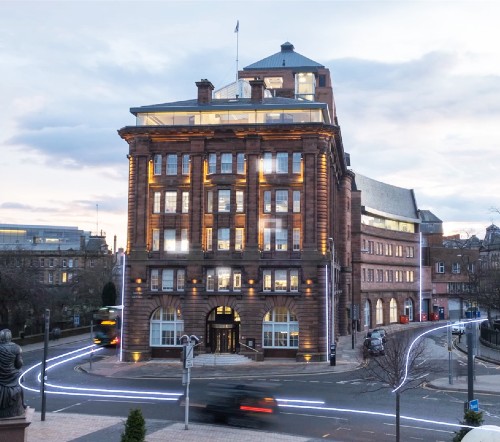 Our History
We've been around for a while, since 1905 in fact, and many of our brands have been around even longer. We're home to the world's oldest magazine, The Scots Magazine even had a first-hand account of the Battle of Culloden. The Press & Journal isn't just the UK's best-selling regional newspaper, it's Scotland's oldest, celebrating its 275th anniversary this year. And Beano remains one of the most relevant and influential kids brands almost nine decades after it first launched. 
We're a family business that was established in Dundee by publisher D.C. Thomson in the early 20th century and remains privately owned. The roots of the family business go back even further to the shipping industry in the early 19th century. Our directors are all descendants of the founder and other members of the family continue to work in the business. 
D.C. Thomson made a name as a pioneer, travelling across the world and bringing best practice in publishing back to Dundee, making the city famous for journalism.  
From the homing pigeons that delivered scores from football matches, being one of the first to import typewriters, installing underground pneumatic tubes that transported print pages between offices, and pioneering in advances in print technology through the years, we have a heritage of embracing new ways of working. 
Today we are investing in data, technology and talent to unlock a new level of customer understanding about what really matters to them. It's this understanding that's helping us create a sustainable business for future generations.