About Us
DC Thomson is one of the leading media organisations in the UK, with a proud heritage of creating trusted brands that enlighten and entertain audiences across the globe. 
While our roots are firmly in publishing, with a portfolio of newspapers and magazines, DC Thomson has diversified into digital technology, radio, TV and events. Using audience insight and data, we create content and experiences that connect with our customers and build loyal communities. 
Our trading companies include genealogy leaders Findmypast, cloud solutions business Brightsolid and we have an exciting portfolio of media brands including Beano Studios, The Stylist Group, Puzzler Media as well as communities in energy, local and national news, women's and children's magazines, lifestyle, teaching, crafts, sport and radio.
DC Thomson has a long tradition of entrepreneurial investment and a portfolio across both private and public markets, spanning media, technology, retail, agricultural technology and the circular economy. 
Established in 1905, we are a privately owned, family run business with people, customers and communities at our heart.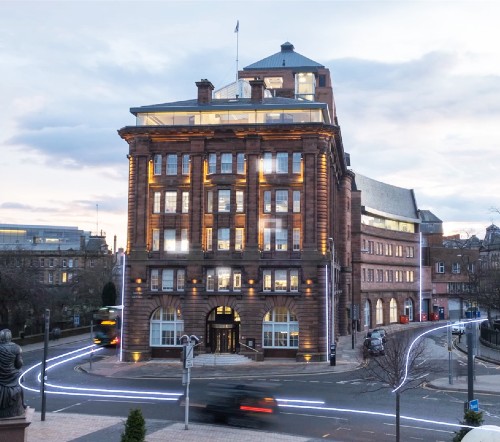 Our History
The DC Thomson family enterprise originates from the entrepreneurship of William Thomson who launched a shipping business in the early 19th century. During the mid-19th century, the Thomson family invested in publishing, taking an interest in the Dundee Courier before buying it in 1886. At that time there were two major publishing houses in Dundee, the other run by Sir John Leng, home of the Dundee Advertiser. In 1905 the Thomson and Leng firms merged under the leadership of William Thomson's son David Couper (D.C.) Thomson. The Courier and Advertiser later became one title in 1926. 
During the 20th century, DC Thomson became one of the UK's leading media businesses, famous for its creative and entrepreneurial flair. 
Today DC Thomson has five directors, Christopher HW Thomson, Richard Hall, David Thomson, Ben Gray and John Thomson, all of whom are descendants of the founder. Other members of the Thomson family continue to work within the business.