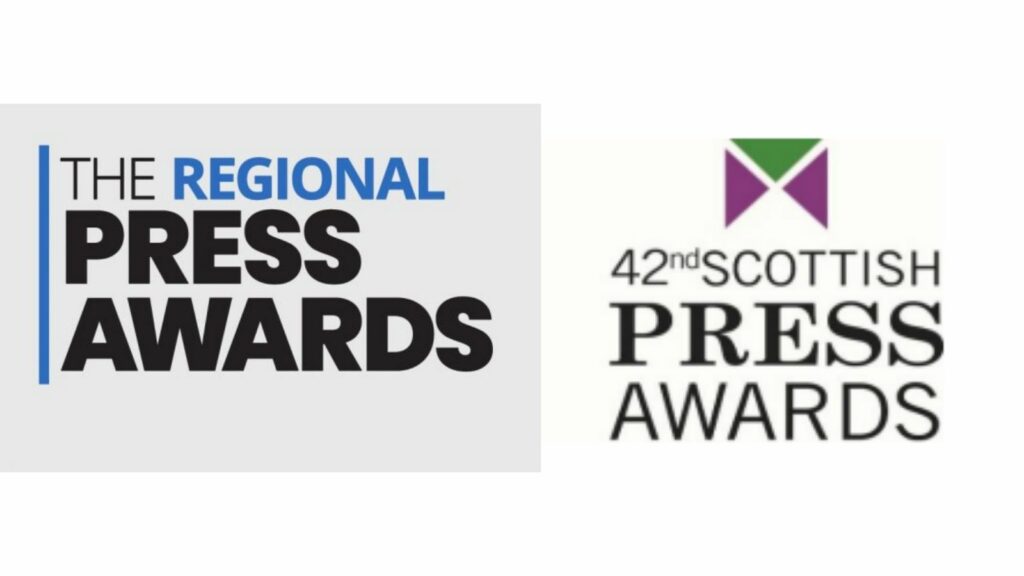 DC Thomson Media shortlisted for 36 press awards
DC Thomson Media has received an incredible 36 nominations at the UK Regional Press Awards and the Scottish Press Awards. 
The Sunday Post, The Courier, The Press and Journal, Evening Telegraph, Evening Express and Energy Voice have all been shortlisted across a number of categories. 
Several members of the editorial team also received individual nominations including journalists Dale Haslam and Lesley-Anne Kelly and photographer Mhairi Edwards who have all been nominated at both the UK and Scottish awards. 
Richard Neville, head of news brands at DC Thomson, said: "This is fantastic recognition of the hard work and talent of our editorial teams. 
"It has been a year of transformational change in our newsrooms, with the additional challenge of getting our newspapers and magazines out each day during a global pandemic. But our journalists, specialist writers, photographers, columnists and production staff stepped up to ensure our loyal readers stayed informed and entertained throughout. 
"It is particularly pleasing to see the Aberdeen Home Delivery team recognised in the Special Award for 2020 category for their incredible work getting papers out to our readers during lockdown." 
The UK Regional Press Awards are taking place virtually on September 16 and the Scottish Press Awards will be held in Glasgow on September 29. 
A full list of the nominations available below. 
https://www.scotns.org.uk/awards/ 
https://www.societyofeditors.org/events/regional-press-awards-for-2020/shortlist/