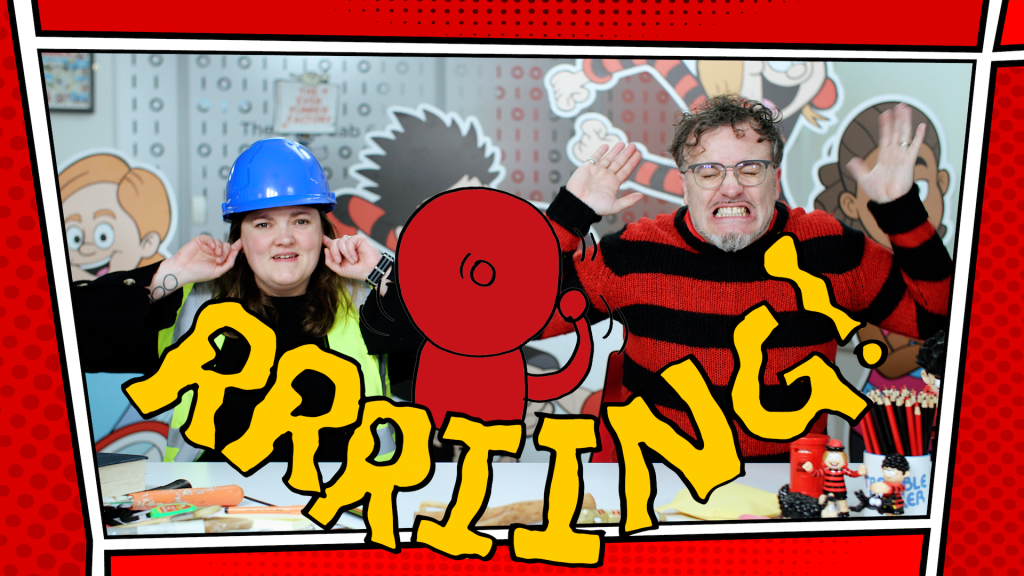 Comic creativity – BBC Teach and Beano team up to give teachers new free resources
Beano and the BBC have joined forces to help primary school teachers share the secrets of comic creation with their pupils. The new Beano – how to create a comic set of resources provide a step-by-step guide to help children to make their own comic; from creating characters to constructing worlds to developing stories.
Three classroom videos, featuring our Beano Studios mischief makers, Mike Stirling, Ed Stockham, Rhiannon Tate and Craig Graham, introduce children to visualising characters as stick people, creating a story mountain, and building a soundscape with words like 'clang' or 'squelch'.
Hosted on BBC Teach, the home of thousands of free curriculum-mapped classroom videos, the new resources are rooted in Beano's 85 years expertise in comics and creativity.  the free videos are designed for teachers to use with their primary classes at Key Stage 2, 2nd Level and Progression steps 2 and 3 across the UK. They include everything needed to create a comic as part of a whole class project. The resources are accompanied by teacher notes, templates (thought balloons, head shapes and story mountains) as well as a specially designed comic book layout.
The videos come as part of the Beano for Schools initiative, providing teachers with comics and related resources to help children enjoy reading and support the teaching of English and Art and Design/Expressive arts. The videos have been designed in collaboration with BBC Teach to help children explore similes, alliteration and onomatopoeia; understand narrative development; how to combine graphics as well as lettering and visual imagery.
Mike Stirling, Beano's Director of Mischief, said: "Bringing laughter and creativity to the classroom has been our mission ever since we launched Beano for Schools, in 2018. The collaboration with BBC Teach will get kids' creative juices flowing, and we hope it will inspire a brilliant new generation of comic creators. We can't wait to see what creative mischief these videos unleash."
Alex Harris, Executive Producer at BBC Teach, added: "These resources are a unique opportunity to hear directly from the creative genius behind Beano. Designed to support teachers and engage learners, we hope these fun resources will get children creating thousands of comic strips and help develop a new generation of comic creatives."
To access Beano – how to create a comic, visit: https://www.bbc.co.uk/teach/class-clips-video/english-ks2-beano-how-to-create-a-comic/zr7rdnb