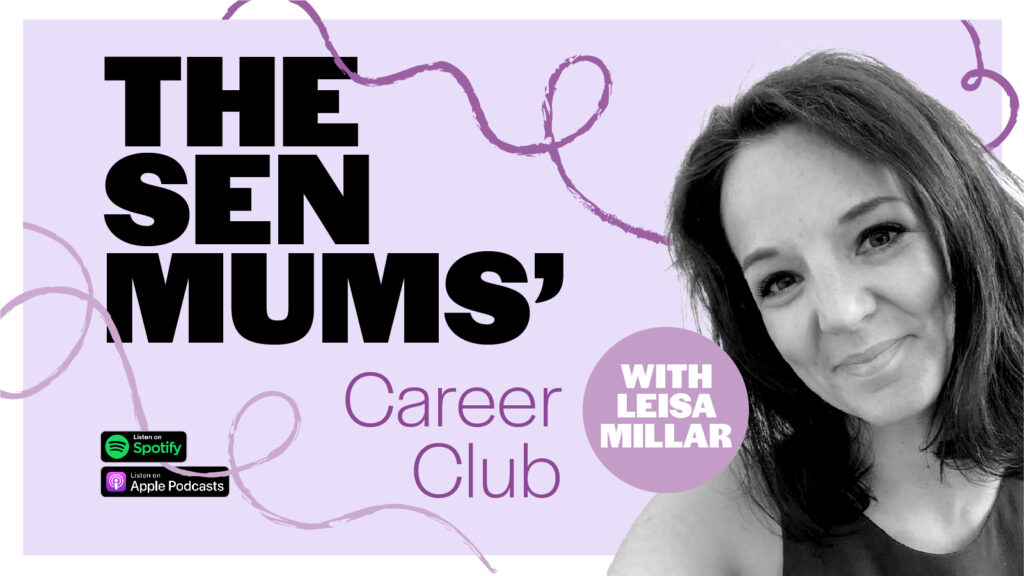 DC Thomson launches new podcast, The SEN Mums' Career Club
Designed to be a place for women in work who are also raising children with complex and additional needs, The SEN Mums' Career Club launched last month and has already received overwhelmingly positive feedback.
In the podcast, journalist and SEN (special educational needs) mum Leisa Millar speaks to women building their careers across a range of industries – from marketing and PR to teaching and medicine – whilst parenting children who need significantly heightened care.
"Only 3% of UK women with a disabled child are in full-time employment. As one of them, I understand all too well why this percentage is shockingly low," says Leisa, who came up with the idea for the podcast and hosts it each week.
Leisa is Head of Audience Development at DC Thomson and a mum of three. Her eldest daughter, six-year-old Beatrix, has a rare genetic condition called Kabuki Syndrome, which has multiple impacts, both physical and cognitive.
She explains: "The SEN Mums' Career Club is an inclusive space for women like me to come together and discuss work and ambition through our unique lens of special needs parenting.
"We're actually a sizeable group. We're just largely invisible. Most women worry about how raising a family will hurt their career – is it little wonder that one raising a child with significantly heightened care needs might choose not to publicly shout about that fact?
"I occasionally meet or virtually stumble across brilliant women who have both impressive careers and children with SEN. It's difficult to put into words how much it means to me when this happens."
Guests have included legal marketer Helen Burness, and civil servant-turned-online business manager Lizzy Parsons, who took her local authority to court to fight for her daughter's education – and won.
Feedback on the podcast has been hugely positive including messages saying that the podcast is the "first that hits the spot of raising a disabled child while attempting to navigate a career" and that, "I love my job and my colleagues and team are so lovely but only a few know the massive struggles I face as a SEN mum."
The SEN Mums' Career Club, brought to you by DC Thomson, is produced by Morven McIntyre with graphics from Gemma Day. New episodes are released every Wednesday on all major podcast platforms.