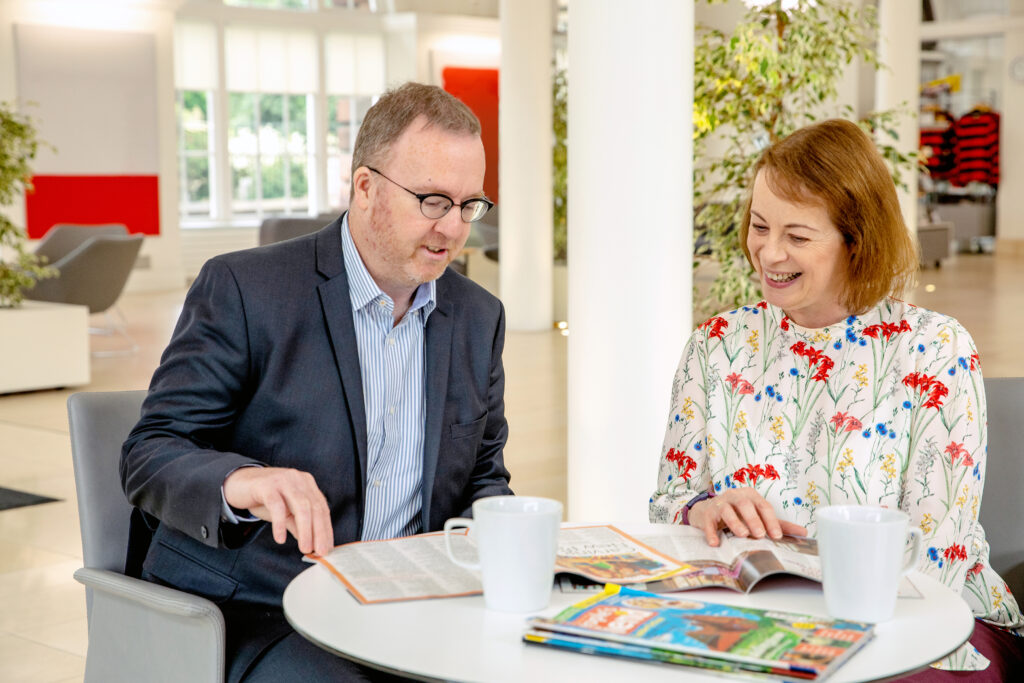 New editor named for record-breaking DC Thomson magazine
The People's Friend, the world's longest running women's magazine, and still one of the UK's biggest selling, has appointed respected editor and journalist Stuart Johnstone to lead the much-loved title.  
Stuart becomes only the 11th editor in the magazine's 154-year history, which began with William D Latto in January 1869.   
The weekly magazine, published in Dundee by DC Thomson, is known around the world for its regular offering of feel-good fiction and features. Stuart has worked as a writer and editor at DC Thomson for over 20 years, and joins the Friend from his most recent role, as editor of sister title My Weekly. 
He succeeds Angela Gilchrist who served as editor for the last 15 years. In her final editorial in the July 8 magazine, she explains to readers that she has decided that the time is right to move on to pastures new.  
She gives heartfelt thanks to readers for their support, enthusiasm and friendship and lets them know that they, and the Friend are being left in Stuart's "very safe hands". 
Stuart says that he's excited to be taking on the role and feels the weight of history on his shoulders, taking on such a cherished title. "It isn't just a magazine," he says, "It's a way of life."  
In his first editorial, he pays tribute to Angela, someone who he has worked with for many years and describes as a friend and a "truly inspirational and dedicated editor".  
"I know what it means to readers," he says, "And I give them, and indeed Angela, my sincere promise to do my very best to continue bringing them the fantastic mix of stories and features that they enjoy in every issue."