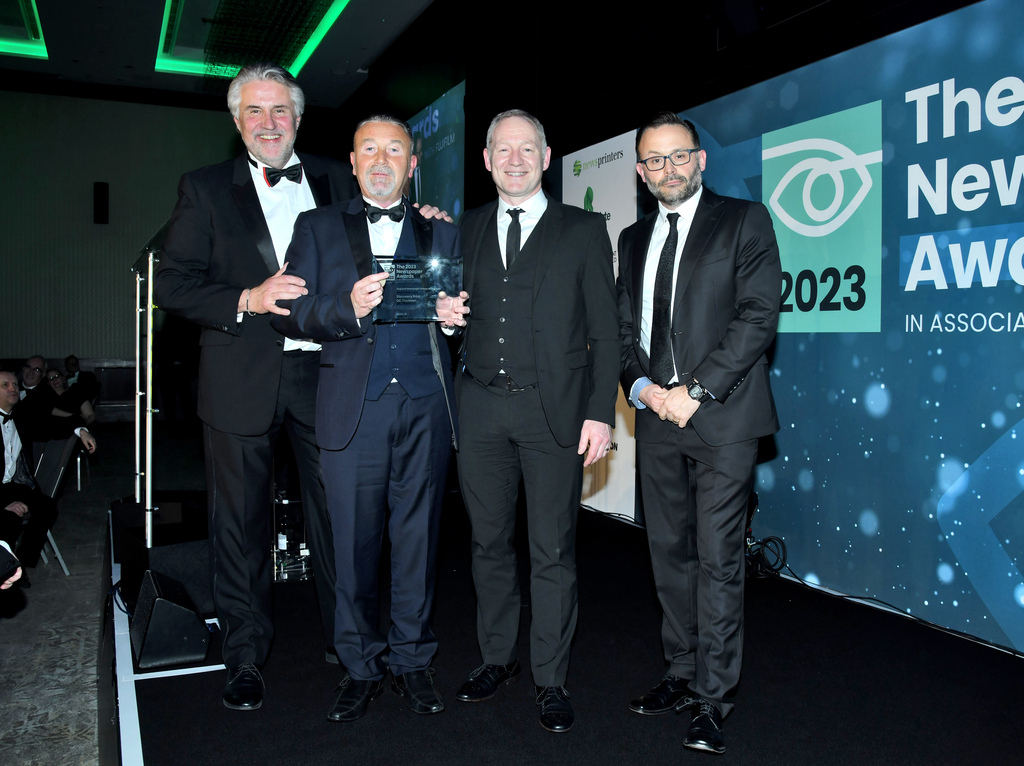 Discovery Print wins Regional Newspaper Printer of the Year
DC Thomson's printing arm Discovery Print has this week been named Regional Newspaper Printer of the Year at the 2023 Newspaper Awards.
The awards focus on recognising excellence in printed newspapers and is the third time Discovery Print has taken the top prize in this category, having previously won in 2019 and 2016.
According to organisers the "prestigious category demonstrates the range of technical challenges faced day in day out by print plants in today's demanding market". Judges were on the lookout for "consistent and excellent quality" in areas such as registration, photo reproduction, alignment and show-through.
Taking on printers from around the UK, Discovery Print was described by judges as a worthy winner, and one of the stand-out entries in a tough category.
Housed at DC Thomson's Kingsway plant in Dundee, the Discovery Print team – headed by Guy Forester Head of Operations (Newspapers) and Craig Bertie, Production Manager – produce over 70 editions of individual newspapers each week, with nine dailies produced each night.
As well as DC Thomson titles The Courier, Evening Telegraph, The P&J, Evening Express and The Sunday Post, the site also prints the Daily Mail, Daily Star, Daily Express, The Scotsman and Edinburgh Evening News.
State of the art facilities include a Goss Compact Printing System, Goss Colorliner and Agfa Arkitex system. The plant is also able to carry out multiple insertions using the Muller Martini Mailroom system, create voucher strips and even print using scented inks.
Also at the awards, The Press and Journal was highly commended for Regional Newspaper of the Year, and The Courier received a commendation in this category. 'Aberdeen and Dundee teamwork' was commended in the Newspaper Employee/ Team of the year.
Guy Forester (pictured left, with Craig Bertie right) said, "We are printing around 11 million newspapers each month at Discovery Print, which is a mammoth undertaking. However, the company's investment in the best facilities and equipment means we're able to not only produce volume but exceptional quality too. Winning this award is a recognition of our team's commitment to excellence in our own, and our customers' titles."
To contact Discovery Print, call 01382 575958 or email contact@discoveryprint.co.uk