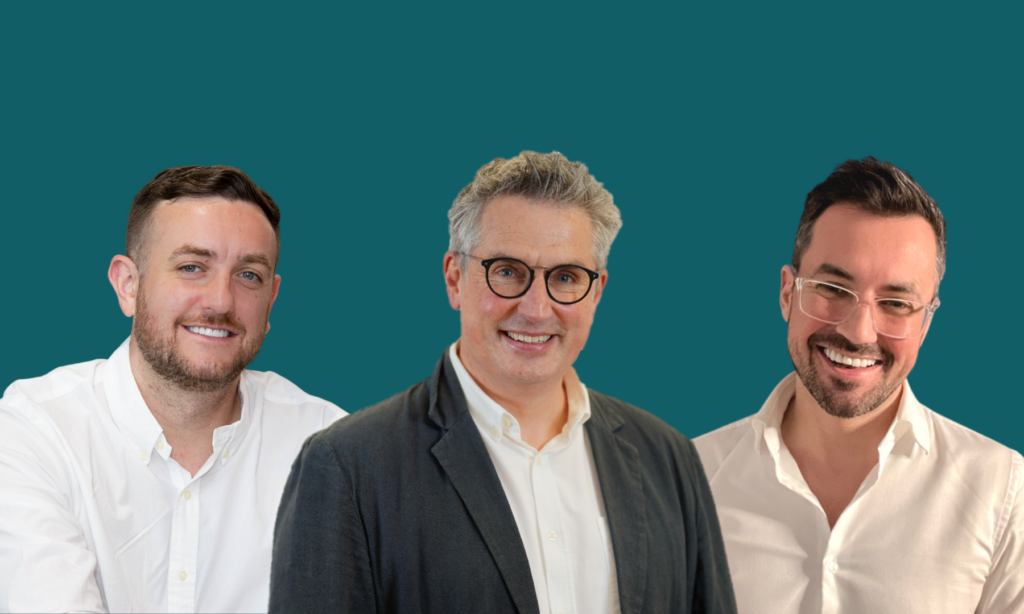 Brightsolid boosts team with heavyweight appointments
Brightsolid, Scotland's leading managed hybrid cloud services provider, has announced the appointment of Andy Sinclair as its new chief technology officer (CTO), Andy Laing as chief financial officer and David Taylor as head of cyber security.
As new CTO, Andy brings over a decade of technology experience spanning engineering, architecture and cloud transformation. Most recently, Andy was director of product at iomart and he's excited about the potential he sees at the DC Thomson-owned Brightsolid.
He says: "I'm thrilled to join Brightsolid as it enters its next phase of growth. I was drawn by the opportunity to deliver a compelling managed cloud solution to the market, but what really stood out to me was Brightsolid's incredible internal culture, which places such high value on our people and our relationships with customers."
The Brightsolid team are further strengthened with the appointment of Andy Laing as chief financial officer. A KPMG trained chartered accountant with extensive senior management experience, Andy has previously worked with various technology investment funds and extensively at director level within VC and PE backed deep tech organisations.
Andy said: "Brightsolid has an enviable reputation in Scotland for technical expertise and service delivery. I'm delighted to be joining the Brightsolid team as CFO at a time when the company is pursuing several potentially transformational opportunities."
New head of cyber security, David Taylor's career started in the military where he spent 10 years managing communications and information systems onboard Britain's nuclear submarines. For the past decade David has been building and managing security operations centres, securing cloud and on-premises infrastructure, and conducting information security and compliance audits.
David is also looking forward to his role in Brightsolid's future: "As well as a market leading managed detection and response product Brightsolid has an amazing culture which I am very excited to be part of. I can't wait to work with the team to further develop our managed cyber security offering while continuing to deliver our fantastic levels of customer service."
Elaine Maddison, Brightsolid's CEO, sees the appointments as a key part of the managed services provider's strategy: "I'm absolutely delighted that Andy, Andy and Dave have decided to join Brightsolid. We want to attract the best talent out there and that's exactly what we've done here. We're an ambitious business and these individuals bring unrivalled expertise and experience to drive our growth plans."
L-R: David Taylor head of cyber security, Andy Laing chief financial officer and Andy Sinclair, chief technology officer