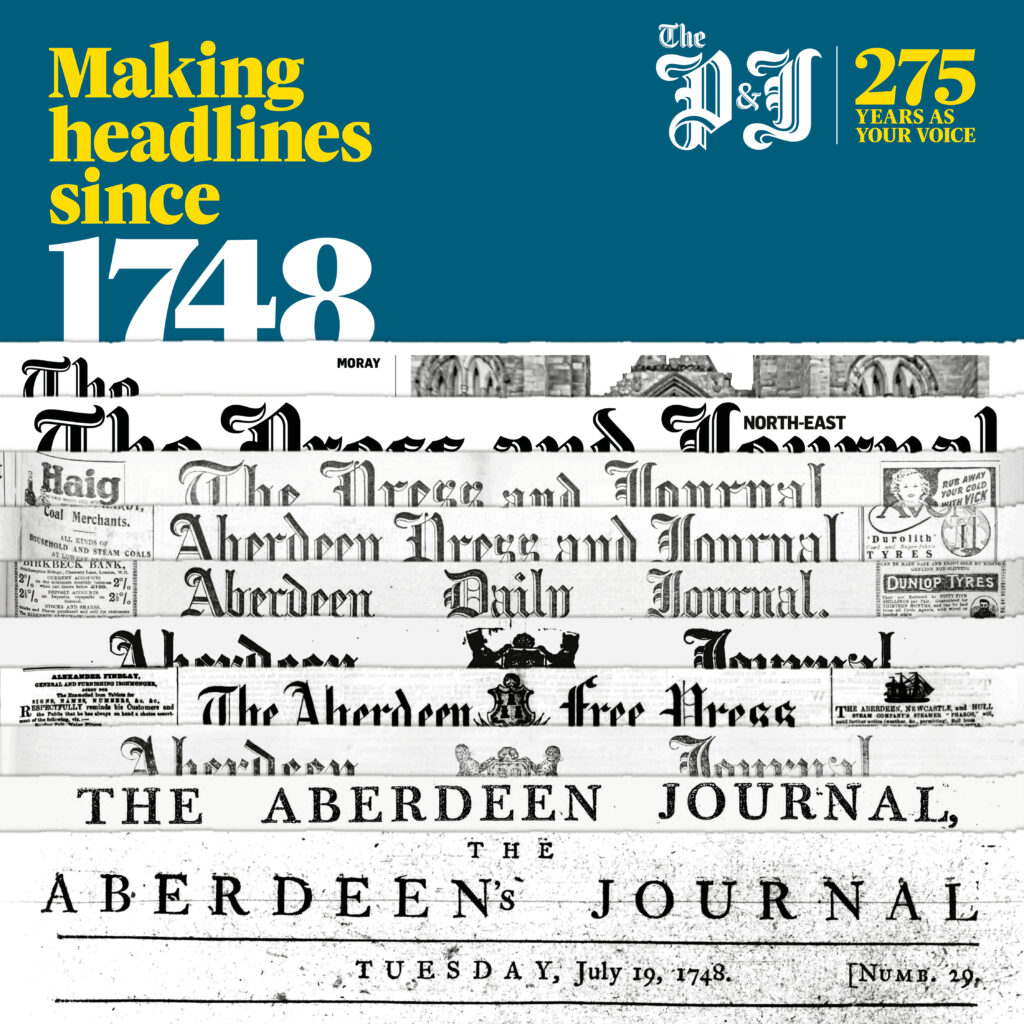 The Press and Journal marks 275 years
This year marks the 275th anniversary of The Press and Journal, Scotland's oldest newspaper and one of the longest running titles anywhere in the world. 
To celebrate the milestone, The P&J has launched 'Our Mission', its promise to the communities it serves, echoing a pledge made by journalists 275 years ago to tell local stories from the region accurately and fairly: 
Over the course of 2023, Scotland's Newspaper of the Year and the best-selling regional daily in the UK will also explore the best of its journalism – from the very beginning right up until now. 
Editor-in-chief Frank O'Donnell, said: "Our reputation is founded in our honesty and reliability, a trust built over centuries that what we publish can be relied on. It is a position of privilege and responsibility that we carefully guard and never take lightly.
"While we continue to focus on local news and views, we bring them to life in new ways such as inspirational documentaries, award-winning, engaging podcasts and interactive in-depth explorations of the issues most relevant to readers' day-to-day lives."
"As the latest custodian of this proud institution, I am proud to be steering The P&J through one of the most remarkable periods of its long history."
To celebrate the anniversary, The P&J reprinted the first edition of 'Aberdeen's Journal' in the paper on January 5, which is also available to download here.