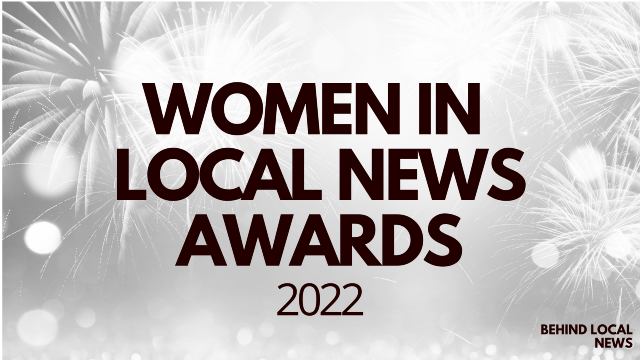 Trio of wins for DC Thomson at Women in Local News Awards

Pictured left to right: Lindsay Bruce, Sophie Goodwin and Clare Johnston
Three DC Thomson journalists have been recognised in the 2022 Women in Local News Awards this month, held as part of the Behind Local News annual conference in Birmingham.
Set up last year, the awards are supported by Women in Journalism and celebrate the impact women have in local newsrooms.
Lindsay Bruce of The Courier and The Press and Journal won Specialist Reporter of the Year for her work as obituaries writer, with judges saying: In a particularly difficult category, this entry clinched the award for demonstrating how to carve out a new specialism in obituary reporting — and storytelling with empathy and even joy in celebrating lives of people."
Sports Reporter of the Year went to The Press and Journal's Sophie Goodwin. Judges stated that the category was a particularly important one for them, to encourage more women into sports reporting. Sophie was praised for: "performing wonders" in raising the profile of women's football through her journalism and "confronting issues such as sexism that still exists in the sport".
Clare Johnston, who works across DC Thomson's news titles was named Journalist Trainer of the Year. Judges stressed the importance of the role in the development of talent within the industry. From creating the 'Imposters' group as a wry nod to building women's confidence, to empowering other women in their roles, judges described Clare as: "more than a trainer — she is every support a journalist needs."
The full list of winners can be found here.