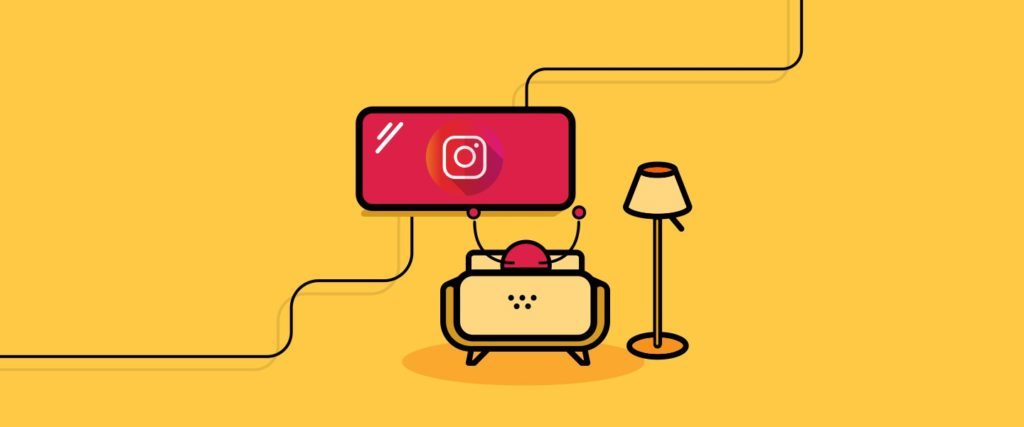 Lifestyle publisher Stylist quits IGTV in favor of Apple News
After nearly two months of posting to IGTV, Instagram's longer-form video hub, female-focused publisher Stylist is pulling back from the platform to focus its efforts on Apple News, which has a more proven monetization model.
Stylist began posting to IGTV when it launched at the end of June. Since then, it has published seven videos under three minutes each with views rarely scaling 5,000. According to Owen Wyatt, managing director at parent company Shortlist Media, this is 5 percent of the views it gets on the platform's more low-fi video hub, Instagram Stories.
"IGTV has been a similar process to every new video product development from Facebook and Instagram: Built without consideration of a revenue share ad model," said Wyatt. "I can't be the only managing director getting tired of trialing products without a proper revenue share behind them. That's why last week I pulled resource out of IGTV." Instead, that resource is being directed to Instagram Stories — which delivers referral traffic — and Apple News.
Apple News, where Stylist gets video views in the hundreds of thousands, which it monetizes through pre-roll, according to Wyatt, is the title's highest platform referral traffic driver. Direct traffic and SEO are the top traffic sources. Each quarter, the publisher sits down with editorial and commercial leads from Apple News to discuss where the platform's product updates align with the publisher's editorial focus.
The roll-out of IGTV has been fairly typical of Facebook's and Instagram's products: The platform evaluates audience behavior and grows the amount of premium content before turning on the money. For Facebook Live and Facebook Watch, the platform paid some publishers and creators to boost the amount of premium content on the platform, which it hasn't done for IGTV.
According to ad buyers interviewed for this story, Instagram hasn't set a date for IGTV monetization, based on previous products, it's likely in the next three to six months, depending on the growth and behavior of the audience.
IGTV is still in the early stages, and there are plenty of publishers and creators posting to the platform and seeing high view counts. However, not all publishers are willing to create the kind of premium content Instagram wants without monetization prospects. And without a cohort of publishers to kickstart premium content on the platform, audience behavior and monetization could be slower to materialize.
Instagram didn't comment on the record for this story.
"A lot of the use cases we've seen have been with influencers, that's a big part of the approach and a key area of focus for our clients," said Katie Manor, head of paid social, worldwide at Mediacom. "Influencers see IGTV as a complement to their YouTube content." Even so, influencer marketing on IGTV is nascent, according to influencer measurement company CampaignDeus, which hasn't yet had any briefs that include IGTV.
But the buzz around IGTV has piqued advertiser interest. "IGTV comes up every week. It's on the radar of 80 percent of our clients and how it will ladder up to their broader video strategies," said Manor, "particularly around driving the top- to mid-funnel metrics for now."
Like in the early days of Facebook Live, there's a lot of experimentation that's happening on the platform as publishers work out what the audience wants and how to create content in a cost-effective way. Some such videos include Netflix's hourlong video of "Riverdale" star Cole Sprouse eating a burger, and BuzzFeed's 24-minute stream of a presenter folding down all the pages of a Harry Potter book.
"Publishers would have rushed in and not seen numbers because the expectation is high up front, but it will take time for the audience to get comfortable," said Mark Holden, global strategy director at Starcom. "It's not a case of switching on the audience tap but experimenting slowly over time to see how it will augment with what you're currently doing."
For Stylist, there's little point in experimenting on IGTV when the user behavior isn't there and while its audience is converting to site traffic through Stories. "Stories has helped our digital audience grow by 100 percent through traffic referral, but how long will it be before that functionality disappears?" said Wyatt, "With IGTV there's been no material impact on our digital audience development."
Like many publishers, Stylist has been working to reduce dependency on Facebook as a traffic referrer. Currently, Facebook accounts for 12 percent of referral traffic; Instagram Stories is less than 10 percent, but it won't be long before it closes the gap, according to Wyatt, adding that Stylist digital revenue has grown 30 percent over the last year.
(From DIGIDAY by Lucinda Southern)