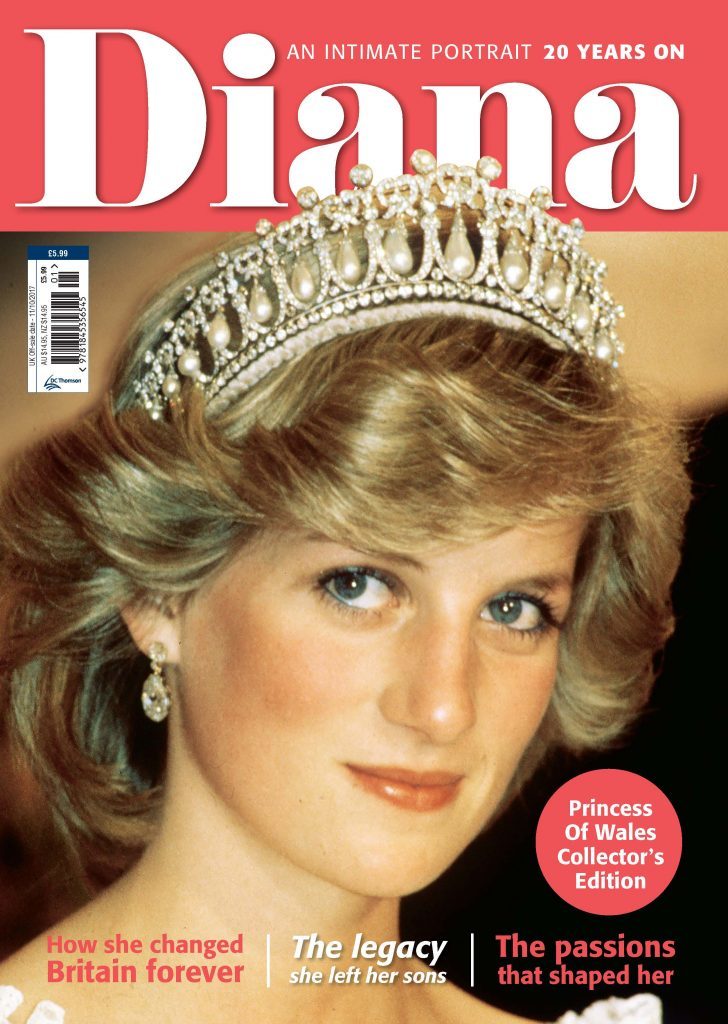 DC Thomson commemorate 20 years since the death of Diana, Princess of Wales
Diana, An Intimate Portrait, is a commemorative bookazine celebrating the life of the late Princess Diana.
The collector's edition 100-page glossy magazine includes exclusive articles by royal correspondent Ian Lloyd, who shares memories of the Diana he knew and examines the legacy she left behind. The seven-part biography plots the influences that shaped Diana from a childhood that combined great privilege with sadness to a fairy-tale marriage that descended into heartbreak.
A collection of the most striking images remind us how Diana changed the image of the Royal Family forever, from sweet to chic, then stepping out in the 'revenge dress'.
Maria Welch, Head of Publishing for Magazines at DC Thomson said, "To commemorate 20 years since her death, we have produced a beautiful collectable tribute to Diana, Princess of Wales.  This magazine will evoke many fond memories of the transformation of Princess Diana, and is also a reminder of her amazing charity work.  A legacy not to be forgotten."
Diana – An Intimate Portrait is on sale now priced at £5.99.