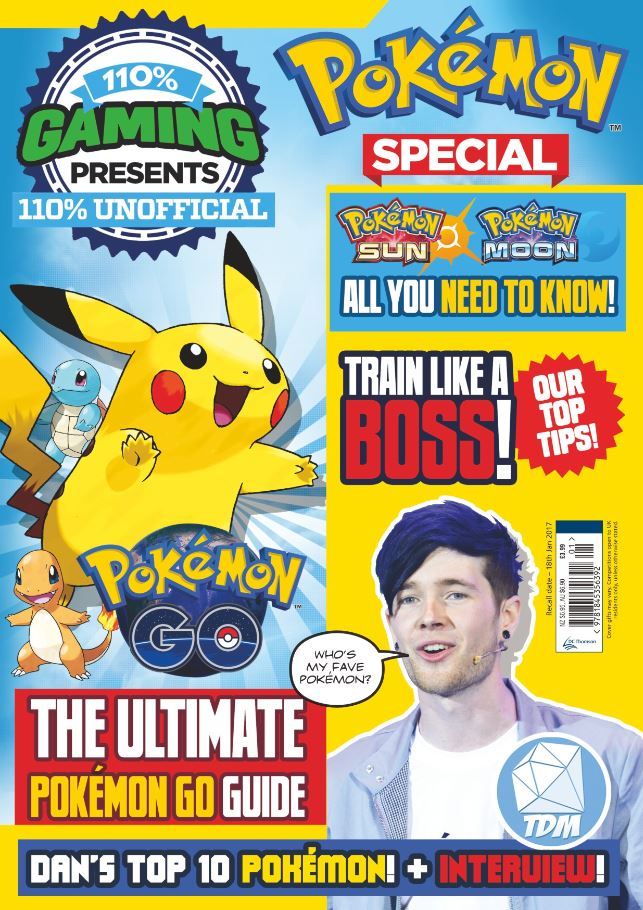 DC Thomson title, 110% Gaming, launches a one off Pokémon Special magazine, for children aged eight to 14.
Following a successful launch in October 2014, 110% Gaming has become an established authority on gaming in the primary boys' market.  This launch is their very first spin-off title, focusing on the worldwide phenomenon that is Pokémon.
Editor, Lucy Galloway, said, "In sharing age-appropriate content to an emerging generation of core gamers, 110% Gaming has proved to be a huge success for us since launch.  We're thrilled to be building on this success with our first ever brand extension all about Pokémon.  We know our readers are huge Pokémon fans and with tips and facts, all your favourite YouTubers and lots more, we're confident that kids and their parents will love this mag!"
Utilising the expertise and experience of the 110% Gaming editorial team, this magazine is designed to appeal to the masses caught up in the buzz around Pokémon Go.
The 52 page unofficial magazine includes Pokémon gamer tips, previews, facts, puzzles, competitions and prizes.
It also includes previews on the new Pokémon Sun and Moon console games (launching November 2016) as well as retro and spin-off Pokémon games.
110% Gaming Presents – Pokémon Special is on sale now, priced £3.99. Click here to purchase online.