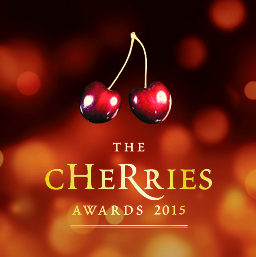 DC Thomson takes over the cHeRries Awards
DC Thomson has acquired the cHeRries Awards from the Urquhart Partnership, to add to its growing portfolio of events.
The cHeRries Awards recognise excellence in the fields of Human Resources, Training and Recruitment in the North East of Scotland. In its 9th year, the 2016 ceremony will take place on 2nd June 2016 and will be managed by the in-house events team at DC Thomson Publishing.
The annual event features nine award categories and attracts over 500 attendees. The 2016 event is taking place at the Aberdeen Exhibition and Conference Centre and provides a fantastic platform for showcasing the very best HR professionals and practices across the North East.
Head of Commercial for DC Thomson Publishing, Denise West, said "The cHeRries Awards are a brilliant celebration of the best in Human Resources, Recruitment and Training in the North East of Scotland. Our expert events team already run a wide range of events across Scotland and we're excited to have taken over the management of the cHeRries Awards.
"We look forward to working with the Urquhart Partnership to ensure the cHeRries Awards remains the best HR awards ceremony in the North East of Scotland."
The Urquhart Partnership launched the cHeRries Awards in 2008 and has grown the ceremony year-on-year.
Campbell Urquhart, Managing Director of the Urquhart Partnership said, "DC Thomson is well positioned to develop these awards in the North East. We've had eight successful years of the cHeRries Awards and we're confident that DC Thomson will continue to celebrate excellence in the HR industry. The time is right for us to part with the cHeRries Awards and really focus on our core business."
The DC Thomson Publishing portfolio of events includes, The Courier Business Awards, Evening Express Local Retailer Awards, Evening Telegraph Community Spirit Awards and The Press and Journal Energy Ball.
ENDS
For further information please contactRebecca Moncrieff 01382 575697 or rmoncrieff@dcthomson.co.uk
DC ThomsonDC Thomson & Co Ltd is a private company and one of the leading publishing houses in the UK. The company's headquarters is in Dundee, Scotland, with a London base in Fleet Street. DC Thomson publishes newspapers, magazines, comics and books. The company also has interests in radio, printing, retailing and online services.