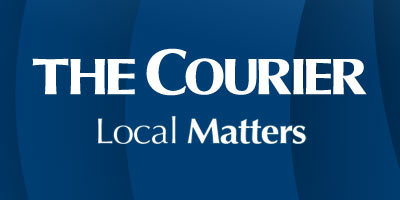 The Courier recognised as Regional Newspaper of The Year by the British Guild of Agricultural Journalists
The Courier was awarded the Stuart Seaton Regional Newspaper of The Year accolade by the British Guild of Agricultural Journalists (BGAJ) on Thursday 19th June.
Praised for its clear and informative nature of farmingcoverage, the DC Thomson newspaper title's agricultural content was recognised by the judging panel.
The Courier's Farming Editor Ewan Pate was named Regional Farming Journalist of The Year at the reception. He collected both awards at the Royal Highland Show event last week.
The Courier Editor Richard Neville said, "We're delighted to have been recognised for our coverage of agricultural news. We pride ourselves in giving our readers in Courier Country the best local news, and this accolade shows our agricultural coverage is second to none.
"Ewan does an excellent job ensuring our readers are kept up to date with local farming news from the communities they live in."
The BGAJ Regional Newspaper of The Year Award celebrates high quality writing and the information and insight the newspaper provides to farmers and the non-farming community alike.
ENDS
For further information contact Rebecca Moncrieff, DC Thomson, 01382 575697 / rmoncrieff@dcthomson.co.uk.
Notes to Editors:
THE COURIER The Courier is one of Britain's biggest regional morning newspapers and is an established title in east central Scotland. Withfive daily editions, The Courier provides in-depth local news for Stirlingshire, Perthshire, Fife, Angus and The Mearns and Dundee. Teams of reporters based in our offices in Dundee, Perth, Kirkcaldy and Arbroath have excellent knowledge of local issues and fill more than six pages a day of news from their patches. At The Courier, we believe that Local Matters and that is exactly what you will find in our pages and on our website.
DC THOMSON
DC Thomson & Co Ltd is a private company and one of the leading publishing houses in the UK. The company's headquarters is in Dundee, Scotland, with a London base in Fleet Street. DC Thomson publishes newspapers, magazines, comics and books. The company also has interests in radio, printing, retailing and online services.