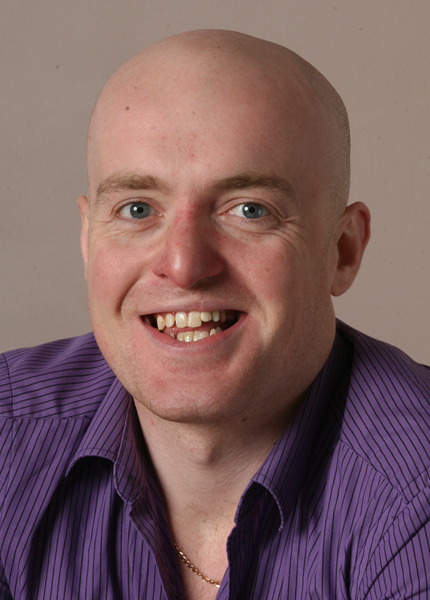 DC Thomson Appoints Editor-in-Chief, Boys' Magazines
DC Thomson has appointed Gareth Whelan in to the new role of Editor-in-Chief of Boys' Magazines.
As Editor-in-Chief of DC Thomson's Boys' Magazines, Gareth will drive the strategic vision of portfolio publications WWE Kids and 110% Gaming, and oversee the launch of new magazine Thunderbirds Are Go.
DC Thomson's Head of Publishing Neil O'Brien said, "I'm delighted by Gareth's appointment. He's done a fantastic job of editing WWE Kids for the past few years and his leadership and creativity on the launch of 110% Gaming really impressed me. It's also worth pointing out that this appointment is a result of the growth of DC Thomson magazines. Not only do we have the impending launch of Thunderbirds Are Go but will be launching two other children's' magazines within the next year".
Gareth said, "I'm thrilled to be the new Editor-In-Chief of Boys' Magazines. This is a tremendous opportunity to lead a range of exciting titles and work alongside an outstanding editorial and design team. It's an enormous privilege and responsibility and I can't wait to get started."
Gareth is currently Editor of WWE Kids and 110% Gaming and will take up his new post on Monday 27th April, when recruitment to back fill the role of Editor will begin.
ENDS
For interview requests please contact Rebecca Moncrieff on 01382 575697, rmoncrieff@dcthomson.co.uk.
Notes to Editors:
110% GAMING110% Gaming, is aimed at eight to 12 year-old kids and focuses on multi-platform gaming and entertainment.
The magazine features imaginative, creative and fun content with a humorous entertainment focus and includes funny stories, age appropriate video clips, multi-platform gaming reviews, top tips and exclusive covermount giveaways. Digital platforms complement 110% Gaming which include an interactive website with age-appropriate reader content, YouTube channel featuring clips, hints and tips and social media.
WWE KIDS
WWE Kids Magazine is the official WWE Magazine for kids in the UK. Out every four weeks, WWE Kids Mag has exclusive access to top WWE Superstars like John Cena, Brock Lesnar and Daniel Bryan.
DC Thomson
DC Thomson & Co Ltd is a private company and one of the leading publishing houses in the UK. The company's headquarters is in Dundee, Scotland, with a London base in Fleet Street. The company publishes newspapers, magazines, comics and books. It also has interests in radio, printing, retailing and online services.