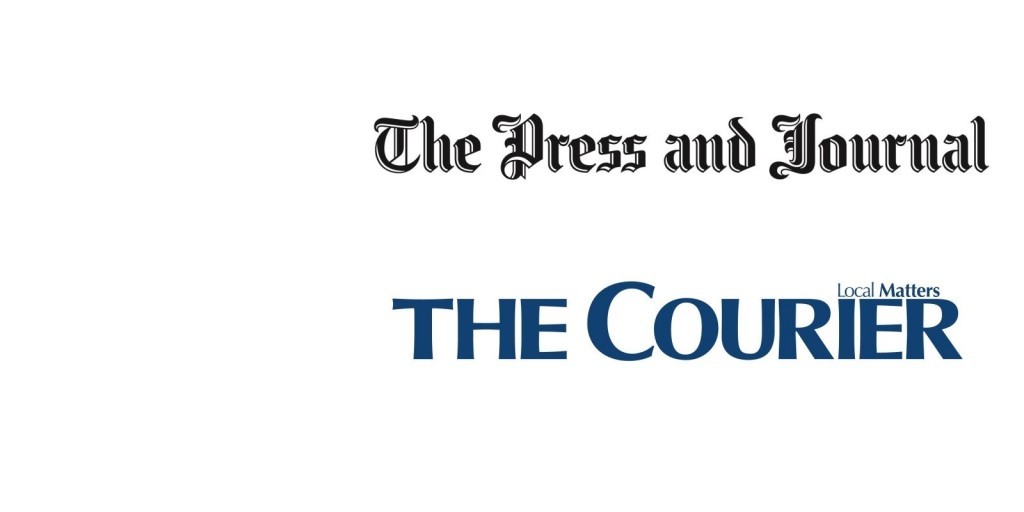 The Press and Journal and The Courier post increased readership figures
Regional daily titles, The Press and Journal and The Courier, have posted increased year-on-year readership figures of 2.7%*.
According to the latest National Readership Survey the newspaper titles also posted a joint 11.4% period-on-period readership increase.
The Courier Editor Richard Neville said, "I'm delighted to see The Courier bucking the trend and posting positive National Readership Survey figures. Local news is at the heart of the paper, and this increase, goes to show that there continues to be a strong appetite within Courier country for local news."
Both titles have seen a growth in key demographic of 25 to 34 year-olds which has seen a readership increase of 32% year-on-year.
The Press and Journal Editor-in-Chief Damian Bates adds, "The Press and Journal is an important part of life in the North of Scotland. The newspaper brings readers the local and national news that's important to them and it's great to see the editorial team being rewarded by continued readership growth, particularly within the 25 to 34 year-old age bracket."
The Press and Journal and The Courier have also posted strong website results. Year-on-year the two websites are up 51% to 6.1 million monthly pageviews.
ENDS
* Figures courtesy of the National Readership Survey 2015
Notes to Editors:The CourierThe Courier is one of Britain's biggest regional morning newspapers and is an established title in east central Scotland. Withfive daily editions, The Courier provides in-depth local news for Stirlingshire, Perthshire, Fife, Angus and The Mearns and Dundee. Teams of reporters based in our offices in Dundee, Perth, Kirkcaldy and Arbroath have excellent knowledge of local issues and fill more than six pages a day of news from their patches. At The Courier, we believe that Local Matters and that is exactly what you will find in our pages and on our website.
The Press and JournalThe Press and Journal features six distinct and varied editions which are produced each day and circulated across the north and north-east of Scotland. Each edition reflects community activity and interests of the individual area. The newspaper's aim is to remain local and relevant to its readers while providing Scottish, national and international news. The Press and Journal carries weekly supplements including Your Home, Your Car, Your Weekend and Your Life and a monthly Energy supplement. The Press and Journal also publishes occasional, quarterly and monthly supplements, including an Energy supplement.
DC ThomsonDC Thomson & Co Ltd is a private company and one of the leading publishing houses in the UK. The company's headquarters is in Dundee, Scotland, with a London base in Fleet Street. DC Thomson publishes newspapers, magazines, comics and books. The company also has interests in radio, printing, retailing and online services.