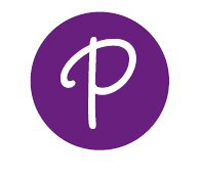 Parragon
Children's Books
Parragon publish a wide variety of children's books including board books, storybooks, novelty, chapter, reference, educational workbooks, activity and picture books. These are published under a range of brands including Parragon, Little Learners™, Pinkabella™, Goldstars™, Just Josie, Will Solvit™, Bright Sparks ™ and retailers' own proprietary brands.
Licensed Characters
Parragon publish books licensed from a number of well-known brands in various markets around the world. Brands include: Disney, Marvel, Dora the Explorer, SpongeBob SquarePants, Winx Club, Teenage Mutant Ninja Turtles, Bubble Guppies, Discovery Kids, Power Rangers, Barbie, Sesame Street and Monster High.
Reference and Lifestyle
Established in 2007, Love Food is Parragon's global cookbook. Developed as a way to get easy, affordable recipes into every home, Love Food books have sold over 100M copies worldwide. Today, Love Food has developed into a vibrant lifestyle brand that appeals to the aspirational cook in all of us, from core series like Step By Step to new titles such as The Burger, The Bistro Cookbook and A Year Full of Recipes. If you're looking for a book, eBook or an App, Love Food brings the cook out in everyone.
Life Canvas
Organize your life, your family and your memories your own way. Whether you're looking for a clean, simple journal to keep track of to-do lists and appointments, sticky notes to mark up important books and documents, or a family album to pass down for generations, Life Canvas has the perfect solution. It's your life – choose your canvas. Life Canvas is Parragon's premier stationery imprint.
Gifting
Parragon offer solutions for every gifting occasion, from Valentine's Day to Mother's Day and from birthday celebrations to Christmas gifts. If you're looking for a cupcake kit for a budding baker, a fun desk accessory for a colleague or even a present for the pet in your life, Parragon's gifting line is sure to deliver a smile.