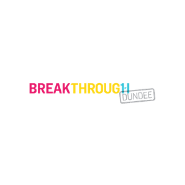 Breakthrough
Breakthrough reaches out to care-experienced and other young people who have faced or are likely to face significant challenges in their lives.
Our charity supports young people S1 to S6 in Dundee's secondary schools and provides aspirational mentorship and opportunity. By connecting, carefully selected and trained volunteer mentors as well as commercial and educational organisations with young people, Breakthrough aims to provide the guidance and opportunity that can transform lives and counteract the long-term effects of adverse experience.
By providing trained and committed mentors to work alongside our young people we hope to unlock the potential within and create lasting change.